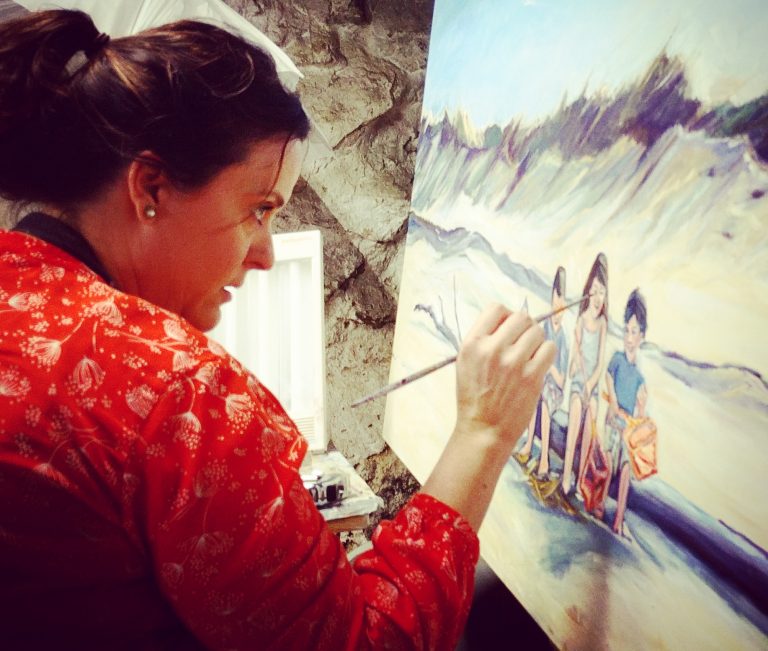 Suzanne Agostino
Artist Bio
My love for color and painting all started back in the early 1970's while growing up in the picturesque Mid-Hudson Valley in upstate New York. There I spent most of my childhood outdoors both observing and interacting with nature, an explorer in my own backyard.
I received my B.F.A. in painting from the State University of New York at Albany in 1997.  After which, I've worked in many creative settings as a Theatrical Scenic Artist, Gallerist and Museum Manager; all while continuing to paint in my studio and take commissions.  Today, my artwork is my exclusive focus and can be found in both commercial and private collections.
I spend my time painting in my studio located in Beverly, MA, a coastal town just north of Boston.